PENINSULA JOB CENTERS ROLL OUT RED CARPET
WITH GRAND OPENINGS
Relocated Homer and Seward centers offer improved space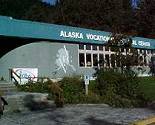 Job seekers and local businesses needing workers will still find the same great service at Alaska job center offices in Seward and recently relocated to provide better service to the mostly tourist-oriented, commercial, and sport-fishing towns.

"We're always striving to provide the best service possible and are pleased with our new arrangements," said Ed Flanagan, commissioner of the Alaska Department of Labor and Workforce Development, whose Employment Security Division administers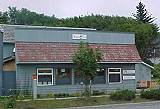 employment and job training services through Alaska's job centers. "We invite everyone to celebrate the grand openings and look forward to showing peninsula area residents the wide variety of services our job centers have to offer."

To celebrate the dual move, open houses will be held at both new locations, first in Seward on Wednesday, September 19, from 1:30-4:30 p.m., and then in Homer on Thursday, September 20 from 1:30-3:30 p.m.

These two job centers and the Peninsula Job Center in Kenai are part of a statewide team of job centers that serve state residents regionally, in this case the Kenai Peninsula.

The Homer Job Center has relocated to 270 West Pioneer, at the corner of Bartlett and Pioneer. The Seward Job Center is now at 809 Second Avenue, in the Alaska Vocational Technical Center (AVTEC).

The phone numbers remain the same at (907) 235-7791 for Homer and (907) 224-5276 for Seward.