The State Vocational Rehabilitation Committee
Mission: The State Vocational Rehabilitation Committee (SVRC) works with the Division of Vocational Rehabilitation (DVR) to help Alaskans with disabilities achieve quality employment outcomes.
Chairperson: David Berube, business representative seat.
Next Quarterly Meeting: February 20-21, 2018 Focus on Southern Region
2016 Award Winners: Fred Meyer, Juneau and Sea Mart, Sitka
The SVRC recognizes businesses who make a notable effort to hire qualified workers with disabilities. The goal is to increase the hiring of qualified Alaskans with disabilities and help Alaskan employers find outstanding employees. This year award focused on the Southern region on Alaska. The large employer winner is Fred Meyer in Juneau. The small employer winner is Sea Mart in Sitka.

From the Fred Meyer website:
"Supporting the communities we work in is central to how we do business at Freddy's. Learn more about the organizations we support, as well as donation and sponsorship opportunities."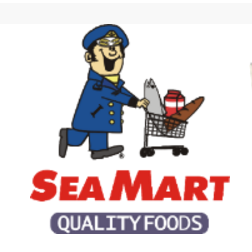 From the Sea Mart Website:
"We believe that:
Every trip to Sea Mart should be a delightful one
Spirit is what makes us stand out
Community matters
Investing in people is always a good thing
Our employees are integral to our success
SVRC Business Reconigition Awards previous winners, guidelines and more.
Public Testimony
The SVRC accepts public testimony on the Division of Vocational Rehabilitation program at their quarterly meetings. The testimony is used, along with consumer satisfaction surveys and other data, to measure the quality and effectiveness of the program in helping people with disabilities who want to find and keep a good job. Testimony is recorded in public records and a summary is reported to the Governor each year.
Consumer Satisfaction Surveys