2022
Model State Plan
for Vocational Rehabilitation
Services for Deaf People
CSAVR
---
Introduction
The 2022 CSAVR Model State Plan (MSP) for Vocational Rehabilitation Services for Deaf People serves as a foundational resource for the field.
Employment and career outcomes for deaf, hard of hearing, late-deafened, and deafblind adults (collectively, deaf in this document) are far below their hearing peers. Longstanding systemic barriers continue to require proactive, comprehensive approaches to improving access for deaf clients. This MSP gives essential guidance to state vocational rehabilitation (VR) programs in the structure, services, and supports needed to close the employment gap.
This MSP provides:
• High level summary of critical issues and action items for VR leadership
• Content for training and professional development for VR professionals
This guide was developed with the assumption that the audience is largely familiar with the core tenets of VR, the Rehabilitation Services Administration (RSA), and the Workforce Innovation and Opportunity Act (WIOA). It is a deep dive into how to provide meaningful services for deaf people and to improve employment outcomes for this population. States are encouraged to adapt and adopt state-specific information for their own state plans, as needed.
Defining Deaf
This document uses the umbrella term "deaf" to refer to deaf, hard of hearing, late-deafened, deafdisabled, and deafblind categories within RSA (page 26). Please refer to further information from the National Association of the Deaf (NAD) on the history of and considerations in different usages.
Suggested Citation
Deaf Professionals Network (2022). CSAVR Model State Plan for Vocational Rehabilitation Services for Deaf People. Council of State Administrators of
Vocational Rehabilitation (CSAVR): Washington, DC.
Acknowledgments
The 2022 CSAVR Model State Plan (MSP) for Vocational Rehabilitation Services for Deaf People is dedicated to deaf people, vocational rehabilitation professionals, educators, families, employers, and community members throughout the country. This project would not be possible without the contributions of many people.
Deaf Professionals Network Standing Committee
Bedarius Bell, Jr. (Alabama)
David Hankinson (Oklahoma)
Duane Mayes (Alaska)
Kathy West-Evans (Washington)
Deaf Professionals Network Reviewers
Some reviewers wished to remain anonymous.
Emily Borgel (Missouri)
Cecil Bradley (Florida)
Lori Cielinski (Wyoming)
Mark Dore (Massachusetts)
Kevin Earp (North Carolina)
Amanda Friend (Kentucky)
Christine Fuller (New Mexico)
Russ Goddard (Pennsylvania)
Heidi Henaire (Connecticut)
Sheila Hoover (Oregon)
Sue Kay Kneifel (Arizona)
Elise Knopf (Minnesota)
Crystal Miller (West Virginia)
Terry Morrell (Maine)
Mary Nunnally (Virginia)
Michael Papili (Delaware)
Christina Pean (Illinois)
Isabel Ramos (Hawaii)
Don Redford (Washington)
Shawn Tulloch (Montana)
Editing and design team: Stephanie W. Cawthon, Cassie Franklin, Tracey Bradnan, Emily Egan, and Christine Hahn

This work is licensed under the Creative Commons Attribution-NonCommercial-NoDerivatives 4.0 International License. To view a copy of this license, visit http://creativecommons.org/licenses/by-nc-nd/4.0/
Executive Summary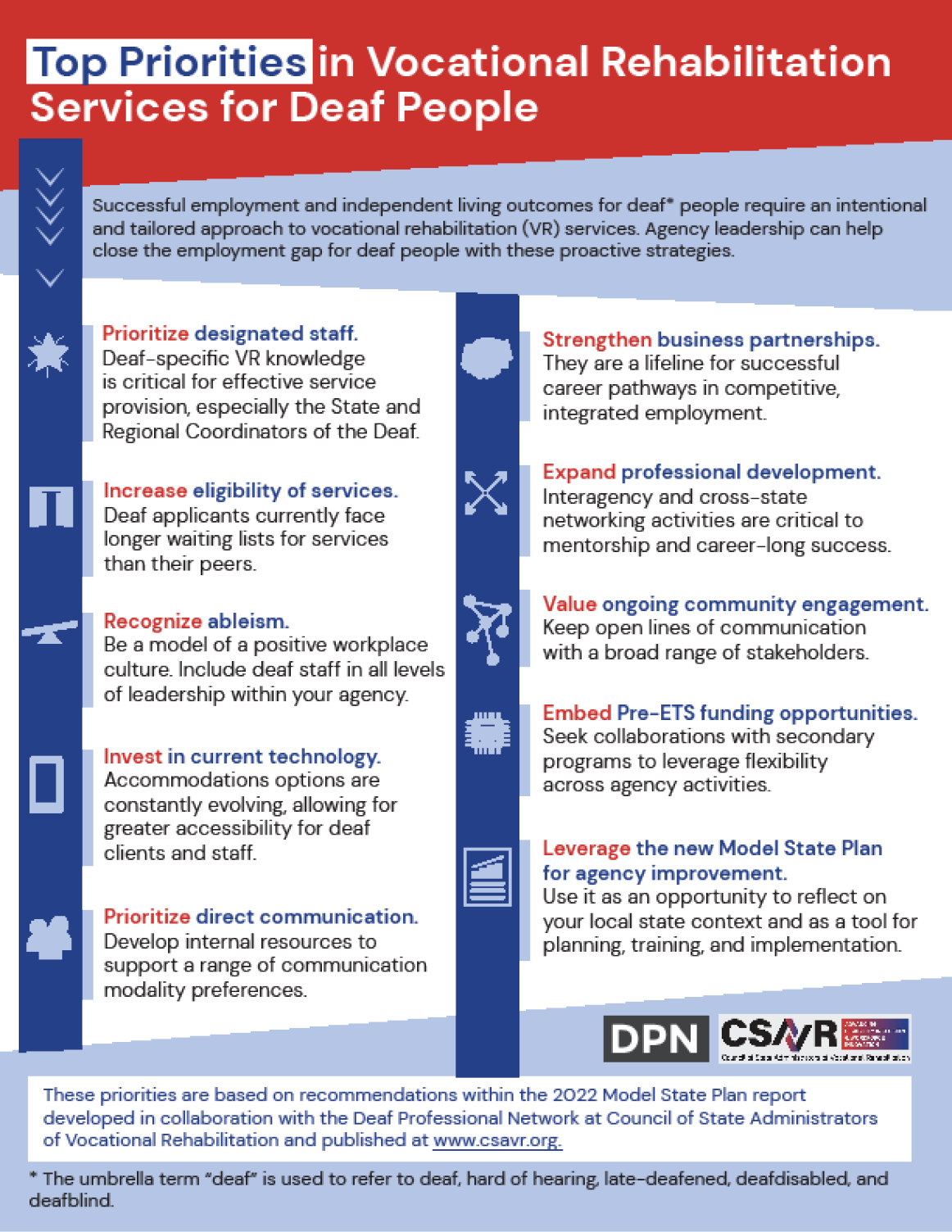 Deaf multilingual learners (sometimes referred to as English Learners or people with English as a Second Language) are increasing both in prevalence and in diversity within the deaf population, with an estimated 25% of deaf children in the U.S. from multilingual homes . For young people who are enrolled in public education, federal law includes requirements surrounding screening and service provision for multilingual learners, whether they are enrolling in kindergarten or as adolescents.
For deaf young people, there is a need to coordinate screening and assessment of both possible language deprivation due to lack of language access, in addition to their multilingual experiences.
2022 CSAVR Model State Plan for
Vocational Rehabilitation Services for Deaf People
Systemic Barriers to Employment for Deaf People
Most initiatives to reduce the education and employment gap for deaf people are focused on interventions for the individual deaf person. Yet often these efforts feel like putting on a band aid because they only address short term needs. Equitable opportunities for long term, sustained success for deaf people in placement, retention, and career advancement have long been out of reach. Systemic barriers need to be addressed in order to reduce the employment gap for deaf people.
Accessibility: A Central Challenge
Systemic barriers typically stem from one central challenge: accessibility.
Access to language.
Access to language is the first barrier often discussed in the field. For those born with hearing loss, early language deprivation can have lifelong effects. For many years, parents of deaf children may not have known about their child's hearing loss until well into early childhood. This led (and can still lead) to significant delays in language development and later academic and socioemotional development in deaf children.
We know that robust models of language and strong communication during infancy and early childhood is a critical part of cognitive development, laying the foundation for later learning. More recent initiatives such as the Early Hearing Detection and Intervention Act (reauthorized in 2017) seek to ensure identification of hearing loss at birth (or soon after) as well as support to parents. For those with later hearing loss, this change often requires a shift to visual language and communication strategies, ones that take time to learn and require changes from family, coworkers and friends, changes that can be very slow to occur.

Tip: Hands and Voices offers a family-centered approach to networking and support. The local state chapters may have resources for your deaf clients and their families that focus on communication in the home.
Access to information.
A more subtle but important extension of barriers is access to information, which can be affected by access to language and communication. Often referred to as " incidental learning " in school or, for adults at work, "the water cooler syndrome", people informally share information in spaces and places outside of direct instruction. Deaf people often feel like they are operating on less contextual information than their peers, and rightly so. Deaf people commonly complain that if there is something missed in a meeting or in a dinner table conversation, hearing peers and daily members will say "oh never mind" or "I'll fill you in later", depriving the deaf person of access to the content, tone, and often important subtle cues that are included in these conversations.
Media Mention:
Access to Information can be a matter of life and death , particularly in interactions with law enforcement.
(National Public Radio)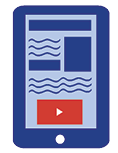 Together with language deprivation, information deprivation can contribute to experiences of trauma that, if not addressed, can have lifelong and compounding effects on socioemotional development and mental health.
Access to skilled professionals.
This is a long-standing issue, both within VR and in related fields. It takes time for a professional to build familiarity with deaf people and, because deaf people are so heterogenous , strategies that may be a good fit for one person will not be for another.
Media Mention:
Advocates for Deaf and Blind and Netflix New Playback Features
(National Public Radio)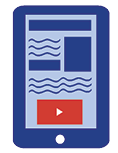 The availability of skilled access providers is also a challenge. Interpreters,
speech-to-text, audiologists, educators, therapists, doctors, social workers,
and yes, even VR professionals with both the cultural and contextual understanding of deaf people can be few and far between. This is particularly true when you consider the under-representation of POC in professional fields and the diversity of the deaf population.
Skilled professionals are also often siloed from each other and can experience burnout and fatigue associated with the lack of robust professional support. This is not just a supply chain issue, either: Generations of deaf people who have not had opportunities to build their careers are opportunities lost for future generations to have deaf professionals who can bring a deaf-centered perspective to their work.

Tip: Telepractice is a growth area in connecting deaf people with skilled professionals.

Thought Question: Where do you see opportunities to promote the development and mentorship of skilled professionals, both deaf and hearing, to work in the VR field? What types of formal training, hands on experiences, or other learning experiences may be available?
Access to positive role models, social contexts, and attitudes.
These are the relational and socioemotional parts of access that cut across all domains. For example, deaf people may not have access to peer groups that can share social capital and support each other in navigating hearing training and workplace contexts.
Negative attitudes about deaf people , audism, and ableism are all embedded throughout our culture. Societal messages lead us to think of deaf people (and disabled people as a whole) as broken, less capable, and "something to be accommodated". Experiencing these negative attitudes and lowered expectations can drain deaf people of their self worth, leaving less energy available to persist through the work of obtaining a job and advancing one's career. Access to a supportive peer network, together with opportunities for self determination , lay the foundation for resilience and quality of life.
Media Mention:
Deaf musicians show we cannot make blanket assumptions about what deaf people can do.
(National Public Radio)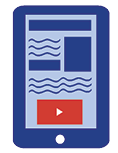 Access to opportunities.
Opportunities for deaf people can be limited as a result of ongoing, compounding effects of inaccessible environments described above. Training opportunities, internships, jobs, and careers are often rooted in a hearing way of being and can be very difficult to navigate as a deaf person without a change in both attitudes and business practices.
One key role of VR is to bridge the gap between deaf people and accessible opportunities for success in training and in the workplace . Businesses and employers are looking for job candidates that are strong problem solvers, think independently, communicate well with colleagues, and maintain a positive and constructive attitude. Yet these skills do not magically appear on their own, particularly when individuals have faced a life-time of audism and discrimination. Understanding the legacy and ongoing impact of systemic barriers is critical to directly re-shaping expectations and bringing resources to deaf people to be prepared for the workforce.
Media Mention:
14 deaf people who changed the world .
(AI Media)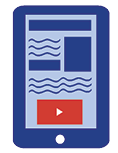 High stakes assessments are often part of how potential employees demonstrate their competencies and qualifications for employment. There continue to be barriers to accessible certification and licensure exams for deaf people. Some issues include prohibitions against interpreters during licensure exams and other accommodations challenges. VR can identify these barriers and offer solutions to address concerns such as confidentiality and score validity.

Thought Question: COVID-19 has, in many cases, resulted in massive shifts in how and where people work. What new opportunities are there to expand access for deaf people to communication, skills professionals, and career pathways?

Tip: Lack of awareness of systemic barriers in the first place is, arguably, the biggest impediment to progress. VR professionals need an understanding of the longstanding issues that deaf people face. Furthermore, VR staff can play a lead role in dismantling systemic barriers by participating in collaborative efforts across both public and private partners.
Deaf Centered Framework
A deaf centered framework for VR services is necessary for the success of deaf people in the workplace. A deaf centered approach to services in the field as a whole builds upon the need to address systemic barriers , understand the demographics of deaf population , and develop an overall client-centered approach that is already a part of best practices in VR.
Key pillars to a deaf centered approach include:
Focus on self-determination and personal agency. Many deaf people have been disempowered through low expectations for their success, an excess of "helping" by others, and being perceived as incapable. Structure and scaffold opportunities for building self-determination skills — including self-advocacy and autonomous decision making — throughout the deaf client's engagement with VR services.
Shared responsibility for accessibility. Model and advocate for a systemic approach to access that does not leave the deaf person as the one with sole responsibility for access planning and implementation. To the greatest extent possible, think about access in the design of VR services (and ask vendors to do the same). For example, caption all videos and media in their development. Be sure to have a system for accommodations requests that includes options for preferences, then collect meaningful feedback for future decision making.
The Vocational Rehabilitation Process and Deaf Clients
VR has a longstanding history, now over 100 years , of supporting disabled people in their pursuit of access to the workplace. legislatively defines the VR process and the provision of services to eligible clients. The Act also serves as a guide for rehabilitation administrators and counselors in their efforts to meaningfully serve individuals who apply for services through the state-federal VR program.
Media Mention:
100th Anniversary and History of VR and videos. (RSA)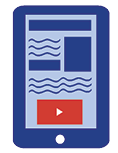 This overview of the VR process and deaf clients emphasizes that deaf people are not all the same and that a deaf centered approach is industry standard for quality VR services.
Client Identification and Referral Development
In many cases, potential deaf clients and their families are unaware of VR . Referral development activities such as outreach, public relations, and information sharing with new and existing referral sources can help facilitate appropriate referrals to VR. Key stakeholders are found throughout the community.
Plan for systematic and regular outreach to school personnel, in particular, as deaf students may arise who are eligible for VR services even if they are not served by an Individualized Education Plan (IEP) in K-12 or by the Services for Students with Disabilities (SSD) in postsecondary settings.
Other ways to connect with deaf people who may benefit from VR services can be via members of the medical and health care professions, hearing aid and assistive technology dispensers, and interpreting agencies.
Within the business community, unions, human resource personnel or employer assistance programs can be particularly helpful for identifying potential VR clients who have acquired hearing loss as adults and/or are experiencing progressive hearing losses and struggling to perform their jobs.
Finally, community agencies and programs focusing on serving individuals from different cultures, languages, and nationalities who may not be equipped to serve those who have a hearing loss coming in for assistance.
Eligibility
One message that deaf clients often need to receive is that VR is an eligibility , not a program that provides entitlement services such as those provided under the Individuals with Disabilities Education Act (IDEA) or services received through the Social Security Administration.
Media Mention:
Explanation of VR . (Illinois workNet)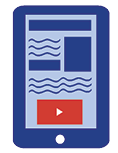 To receive VR services, a deaf applicant must be determined eligible based on (a) specific criteria that the individual has a physical or mental impairment that is a substantial impediment to employment, (b) requires VR services to become employed, and (c) can benefit from these VR services in terms of an employment outcome.
Presumptive Eligibility
The intent of presumptive eligibility is to use existing data and information to provide more timely services to individuals who have already met stringent eligibility requirements set by the Social .
Any individual who has been determined by SSA to be eligible for SSI or SSDI because they are blind or disabled is presumed eligible for VR services and considered to be at least significantly disabled. This means any client with a hearing loss who applies for VR services and is also a recipient of SSI or SSDI benefits will become eligible for services based on that information.
VR agencies are mandated to make eligibility decisions within 60 days of the referral date. Thus, a vital role for VR counselors involves obtaining all applicable diagnostic and case finding information, analyzing it as a whole, and determining what specific problems or impairments will interfere with the deaf client's ability to get or keep a job.
This may be daunting for VR professionals without prior experience working with deaf people. However, this phase of the planning process is especially important because, by law, VR services can be provided for only those disability related limitations that specifically impact on the client's employment or ability to gain employment.
In determining eligibility for a deaf client, minimum information needed includes:
Nature and level of hearing loss, including age of onset.
Possible vision loss or other disabling conditions.
Communication mode and language preference (including amplification and communication strategies used).
Language(s) used in the home environment.
Assessment of communication functioning in various environments,
such as in one to one or small and large group situations or via telephone (or telecommunications).
Personal and psychological adjustment.
Family, social, and work relationships.
Accurately obtaining and considering such information is often helpful for counselors during the process of eligibility determination for diverse deaf clients.It is important that the focus is on functional limitations, and not hearing loss percentages, in determining eligibility. Consultation with RCDs helps to maintain consistency in how criteria are applied across cases.
Combined or Separate Agencies for Blind Clients
The Rehabilitation Act allows states to establish a combined agency serving all individuals with disabilities or a separate general agency and a blind agency. As a result, there is confusion within some states as to who will serve the clients who are deafblind. Kentucky is one state which has established a formal agreement between the general VR agency and the blind agency to serve this population.
There is a need for state VR agencies, whether combined or separate, to establish a formal means of serving this population's unique communication and service needs. In addition, states should explore setting up formal agreements for support from their regional representative of the Helen (HKNC). Oftentimes the HKNC regional representatives are a wealth of information, resources, and opportunities for training for staff.
Eligibility and Order of Selection (OOS) for Services

Data Point: Approximately 7% of all people who applied for or received VR services have been on a waiting list. A higher percentage of deaf people (9%) were on or had been placed on a waiting list than their other disabled peers. Source: NDC
If a VR agency cannot serve all eligible clients, then they must, by law, enter into an OOS . Under this process, clients who are determined to be the most significantly disabled must be served before other eligible clients. It is up to the individual state agencies to determine how they will prioritize, define, and apply criteria to designate eligible individuals as "." Further, if an individual is in danger of losing their job due to a disability, the VR agency has the option of opening their case as a priority for services if they are in OOS.
As more state VR agencies enter into an OOS, there is a concern about deaf clients and their placement on the waiting list. Quite possibly the mandate to serve clients who are most significantly disabled before other eligible clients may be incorrectly interpreted to mean that only persons who are deaf and use sign language would qualify as most significantly disabled under an OOS. Current practices vary widely from state to state – nationwide consistency is an important goal for equity in access to VR services.

Tip: Degree of hearing loss and communication modality preferences should not be used as proxies for severity of disability. Instead, focus on the severity of disability, functional limitations, and holistic assessment.
Deaf applicants who are determined eligible for services may due to their determined category in the OOS process. The Rehabilitation Act provides that eligible individuals who do not meet the order of selection criteria shall have access to services provided by other federal and state programs through an information and referral system. This information and referral system may include and other local programs serving deaf people.
Comprehensive Assessments
Once eligibility has been established, additional information and data often are obtained to help pinpoint the full range, scope, and options of services needed to secure successful employment established at the time of eligibility determination. Be sure to follow best with deaf people, including following for testing accommodations.
Tip:There are many long-standing issues related to fair quality, of deaf people. Approach the assessment process with accessibility and validity in mind, and interpret the meaning of results
with caution and a holistic approach.
All standard VR assessments and information collected for clients within your state protocol to make informed choices about VR services are relevant here. These assessments may be conducted by the VR counselor or by a specialist. Examples of additional information and evaluations to consider in the comprehensive assessment and scope of services for deaf clients include:
Evaluations to identify underlying and possibly progressive medical conditions
Otologic and audiological hearing assessments
Opthalmologic or optometric evaluations and visual assessments
Communication assessments across multiple modalities
Orientation and mobility assessments
Rehabilitation technology assessments
Mental health assessment
These assessments can be used to determine opportunities for training, assistive technology, job readiness and disability management.

Tip: Lack of access to mental health services is a chronic challenge for deaf people. Connecting clients with formal and informal networks of support for wellbeing needs to be considered in each case.
Individual Plan of Employment (IPE)
After comprehensive assessments are completed, counselors and clients together discuss, plan, and determine employment goals and needed services which is the basis for Individual Plan of Employment (IPE).
The IPE planning session must, by law, be conducted in a client's preferred mode of communication. Maximum efforts must take place for informed and effective direct two-way communication between clients and counselors.

Tip: VR agencies are encouraged to ensure that their client information guides are provided in accessible formats for the diverse population
of deaf people.
Throughout the VR process, but especially at the time of IPE development, counselors are encouraged to ensure that clients are informed about the choices they have related to available services and have opportunities to utilize self . This often necessitates more than simply listing the names of service providers.
In general, the informed choice process is enhanced when counselors provide more descriptive information about the client's service provider options. For example, for clients considering their options regarding postsecondary training programs, it can be helpful to their decision-making when counselors provide them with information about the types and quality for deaf students at the programs being considered.
For some clients — particularly those who may require more intensive or comprehensive services — a multidisciplinary team approach for goal development and service coordination is critical.
D that increase accessibility of training or workplace environments. This may require coordination of services and supports from counselors within the same agency or across agencies, depending on the state structure. Some states with separate agencies for deaf and blind clients have developed agreements to have counselors from both agencies serve these clients at the same time (both with open cases) to provide more effective services, as long as they do not overlap. Often, the state will have a statewide deafblind coordinator to assist these counselors with assessment and identifying appropriate specialized services.
Once counselors and clients agree on an IPE, the next phase of the VR process involves the provision of services to help facilitate attainment of employment goals.
Job Development and Placement
The ultimate goal of VR services is the achievement of employment goals resulting in the attainment of competitive integrated employment and independence. The legacy of low expectations for deaf people persists in many arenas, yet deaf people with strong support and high expectations are more likely to have ambitious employment goals.
To facilitate achievement of employment goals for deaf people through the job development and placement process, a number of factors should be considered:
Outreach to employers. Many employers may be unfamiliar with deaf employees and the value they add to any organization. Common concerns are related to communication and safety, issues that VR counselors can address directly and proactively with potential employers.
Conduct job site assessments. Before finalizing a placement, visit the potential work site to make recommendations for needed modifications or accommodations for full access to workplace duties and communication. Together with the deaf client and the job site contact, review the essential functions of the job and make recommendations for assistive technology or to suggest communication strategies to maximize placement success.
Clarify the role of Supplemental Security Income (SSI) and Social Security Disability Insurance (SSDI). A majority of clients served by VR generally qualify for Social Security benefits. Social (either through the SSA or state VR programs) can be partners in understanding the impact of employment income on SSI and SSDI benefits for clients between the ages of 18-65. SSI and SSDI eligibility may vary depending on disability category and co-occurring disabilities. These specialists can also assist in determining the income level that would impact clients SSI or SSDI benefits.

Data Point: Deaf people vary in their use of SSDI and SSI. Deafblind people are almost twice as likely to receive federal assistance as deaf people without additional disabilities. Source: NDC
Support career advancement. Once clients obtain employment, a desired outcome is that they will retain their jobs and advance in their careers. Deaf people often do not have the same opportunities for advancement as their hearing peers. VR professionals can play a significant role in addressing the systemic barriers that keep otherwise qualified deaf people from climbing the employment ladder. Some specific approaches include advocacy for equity in the workplace, supporting continued development of self advocacy skills, integrating new technologies, ensuring access to in-service training, continuing education, and advanced credentialing, and establishing connections with coaches, mentors and role models.
Case Closure
After job placement, be sure to stay in regular contact to support adjustment to the new work environment and to be proactive in addressing any issues that may arise.
This may include following up with the deaf client with regard to the match between the job duties and their overall employment goals, accommodations quality and reliability, possible technology solutions to access gaps, and long term planning, including but not limited to post employment services available from VR.
Post-Employment Services
There are times when a VR client may request additional services after official closure of the job placement. The purpose of this service is to regain, maintain, or advance employment. In addition to previously described job placement services, example post-employment services include:
Consultation or technical assistance to the workplace supervisor
A further review of the job placement site for accommodations or modifications
Replacement or repair of assistive technology
Interpreter services where requested
Counseling or other mental health services
Coaching and troubleshooting workplace challenges

Thought Question: What kinds of skills and experiences will the deaf client want to have in order to progress in their career beyond initial placement and entry level positions? How can a strong initial experience lead to later success?
2022 CSAVR Model State Plan for
Vocational Rehabilitation Services for Deaf People